Who else LOVES fall? I mean REALLY LOVES it? Well, this girl does. As long as I can remember, fall has been my favorite time of year. Part of the reason for this goes back to my roots in North Carolina. I was born and raised in the foothills of the Appalachian Mountains – so the changing leaves were something I had front row seats to every single fall. That's something I miss the most about home – the changing seasons. Where I live in California, the seasons change, but not quite as beautifully as they do in the East. But that's ok…there are PLENTY of ways to make it feel like fall in NC when living in a place like CA. One of my favorite ways? Home decor.
Recently, my husband and I cleaned out ALL of our seasonal decor – ALL of it. We originally had a large tote for EACH season (crazy, I know!)…now, we only have four totes for Christmas and ONE tote for all other seasons…ONE. As much as I loved (and wanted/needed) this downsizing (mentally & emotionally), I missed some of the decor when fall and Halloween came around this year. I was happy we stuck with the pieces that mean the most to us (like hand-painted pumpkins from my Nana), but was a little sad that I parted ways with so many other pieces. Only a little sad. So, what is the natural remedy for this? Go out and repurchase it all again! No, only kidding…that would defeat the whole purpose! But I did purchase a FEW things this past weekend.
Halloween was on Thursday night, so, like all other holidays, on Friday morning, I headed out to see what was on clearance at stores nearby. I had ONE thing in mind that I REALLY wanted: a beautiful fall wreath. Spoiler alert: I didn't find it…well, I didn't BUY it. I found the PERFECT wreath for me (us), but it was only 30% off at Target. So, me being the good minimalist/patient/trying-to-be-money-savvy-person I am now, I walked away from it…hoping that it will be on sale for even more than 30% off very soon. Here is the wreath: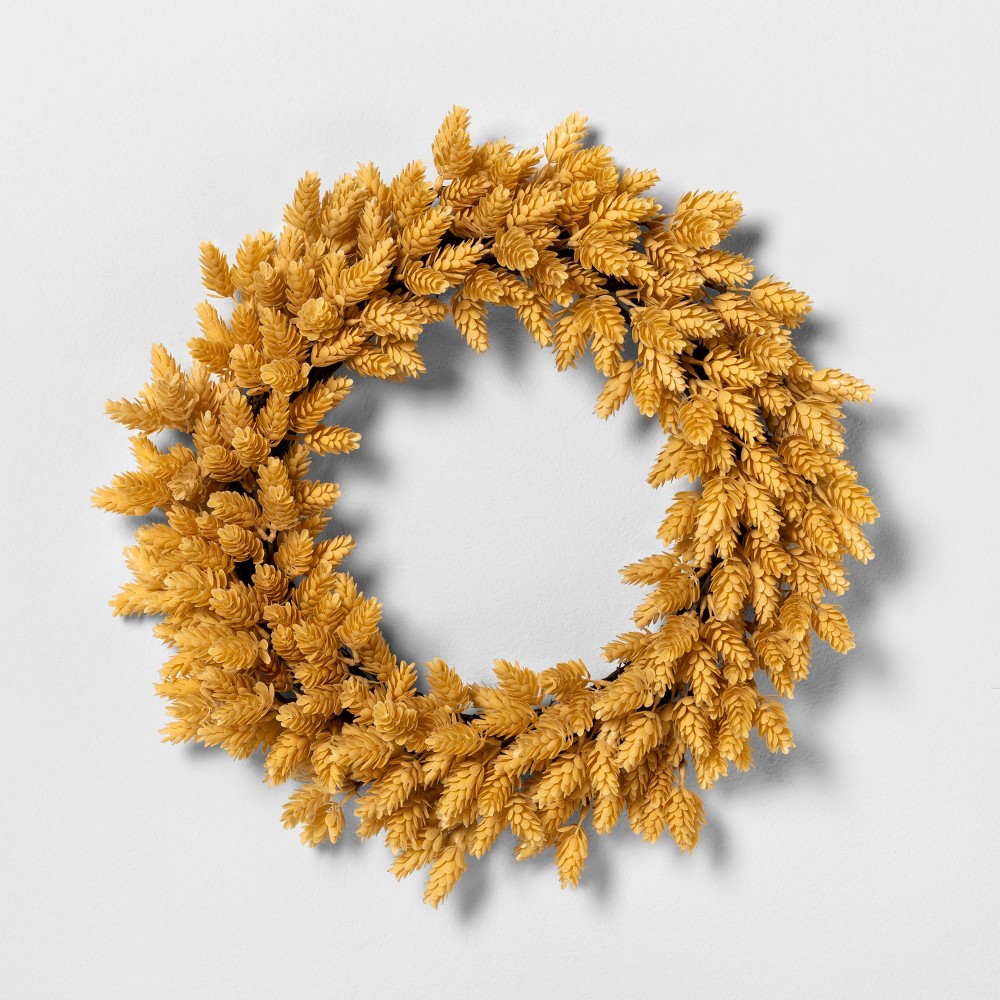 Beautiful, right? I just LOVE it. I love the color and the simplicity and the pure beauty of it. By the way – online, it is 15% off, but in the store (at least, in my Target), it is 30% off. Of course, if you have a Target Red Card, you'll save another 5% off regardless of how you buy it.
Speaking of the Target Red Card, right now, through November 16th, they have a special where, when you sign up for a Target Red Debit Card, you get a coupon for $25 off $100. This is excellent! Try it friends! You won't be sorry, promise.
Ok…back to fall…so I didn't purchase the wreath – YET – but I will keep my eye on it both online and in the store and let me tell you: when it is 50% off or more, I will be buying it! I did buy a few other things the other day, though. Some of them aren't online (they were either in the dollar spot or in the clearance bin in the Halloween section), but I've found others that are similar. I will place them below for you to see. I love them ALL so much! I would keep them out all year if I could!
This light-up glass pumpkin is so beautiful, especially in person.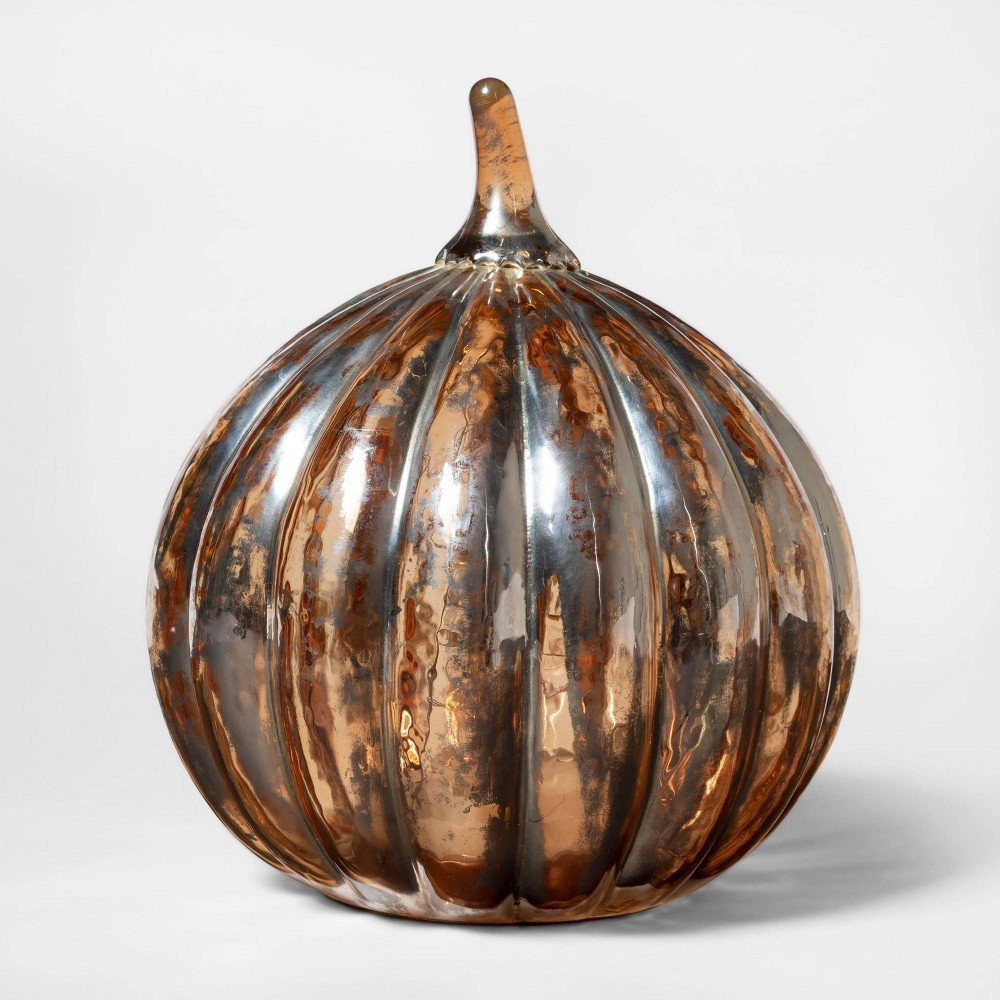 I got a pumpkin similar to this (from CVS) for $1.50. Don't forget CVS and Walgreens! They have excellent clearance deals after holidays! I even got some new dish drying mats and oven mitts for 50% off!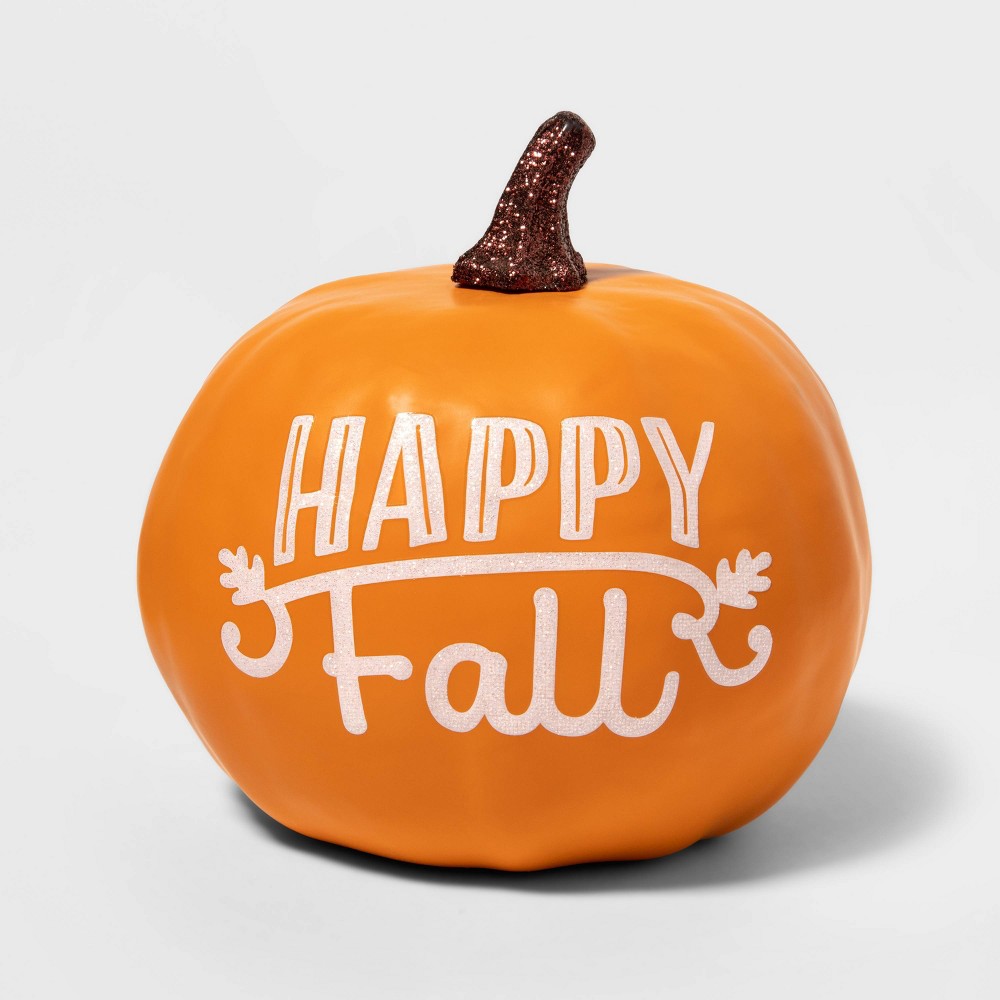 Keep an eye out for decor like this lantern to go on sale soon (probably in a couple weeks)…things like this are ideal to get after the holidays because, while they are technically "fall decor," they can be displayed year around! I love this lantern.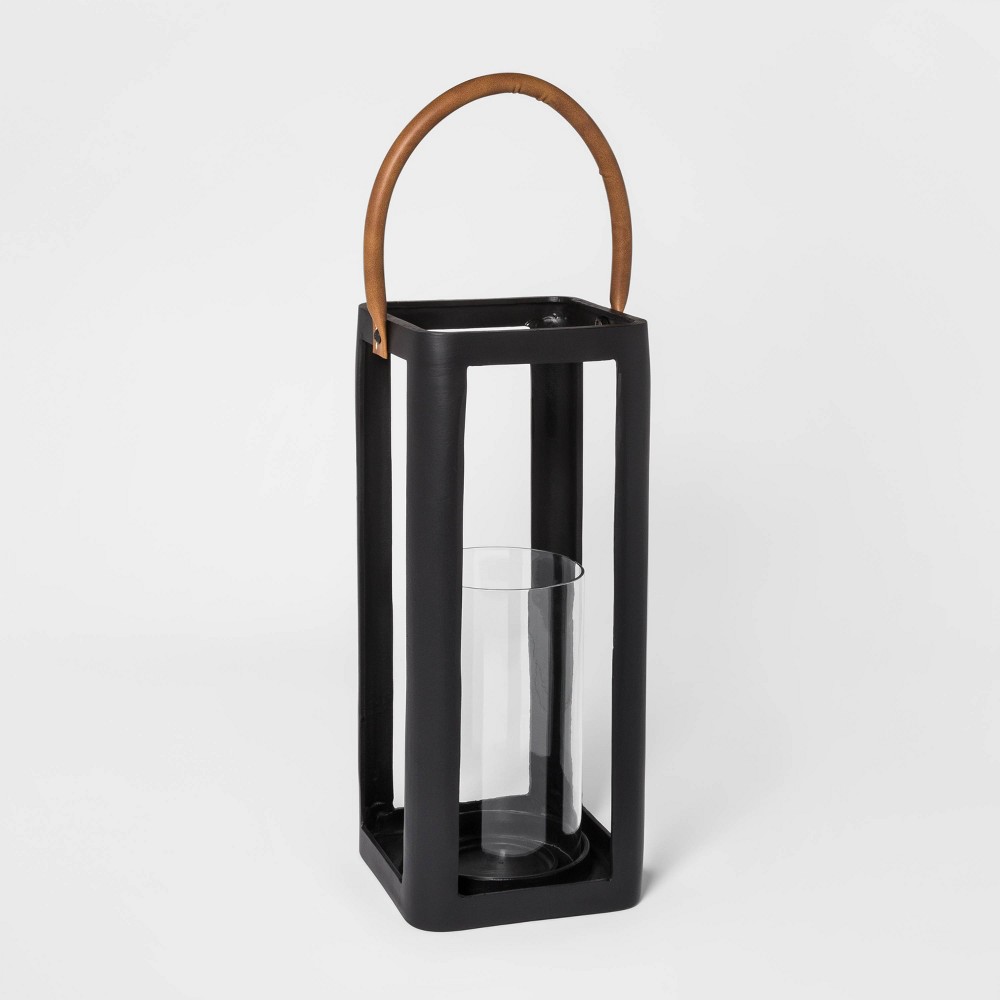 One thing I love to get after Halloween, on clearance, is a good costume or two. I like to get them for my son to have to play dress-up, but also because, if the size is right, they can be worn the next year, but for a fraction of the cost. For instance, this Thomas the Train Engine costume is half off right now at Target (so are ALL of their costumes), so I was sure to snag this as soon as I saw it!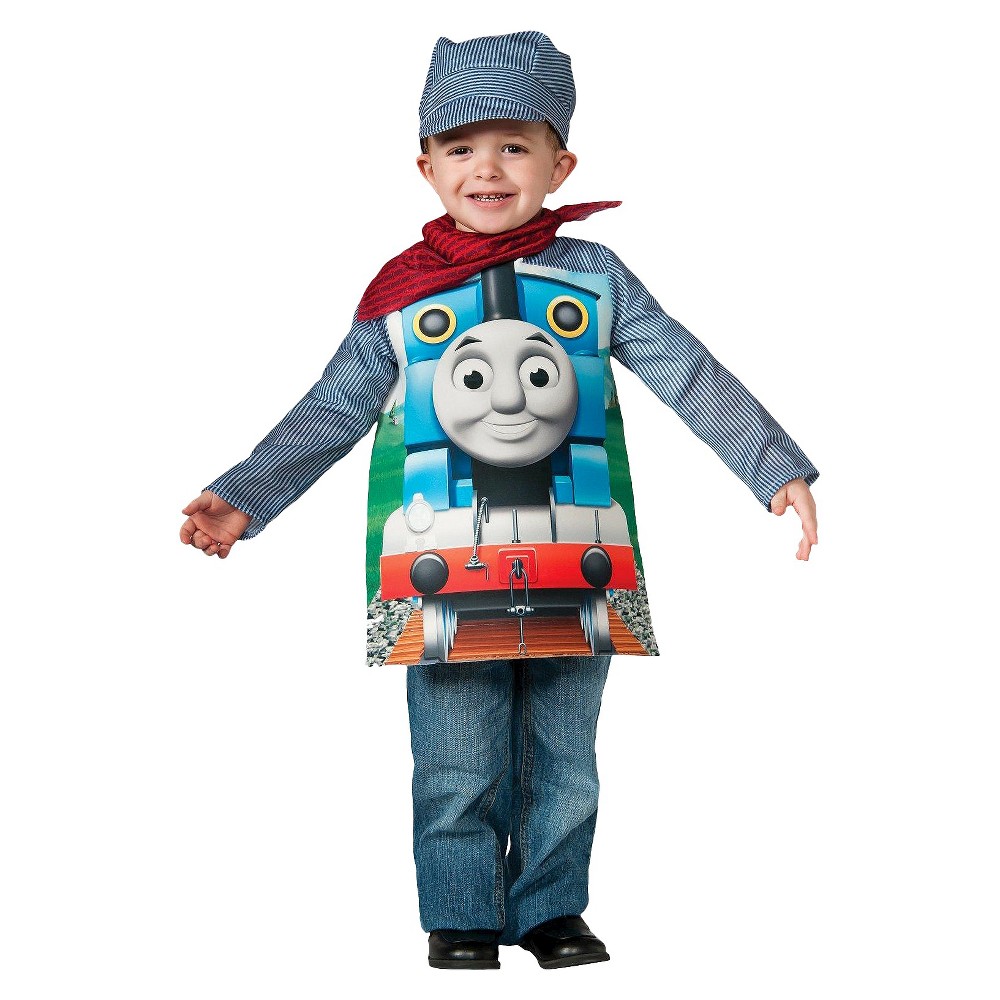 One last tip, when it comes to Target, at least…they have the best deals right now (or right after any holiday) on holiday clothing. I got this shirt and the one after it for 40% off and sized up one so my son can wear it next fall/Halloween season!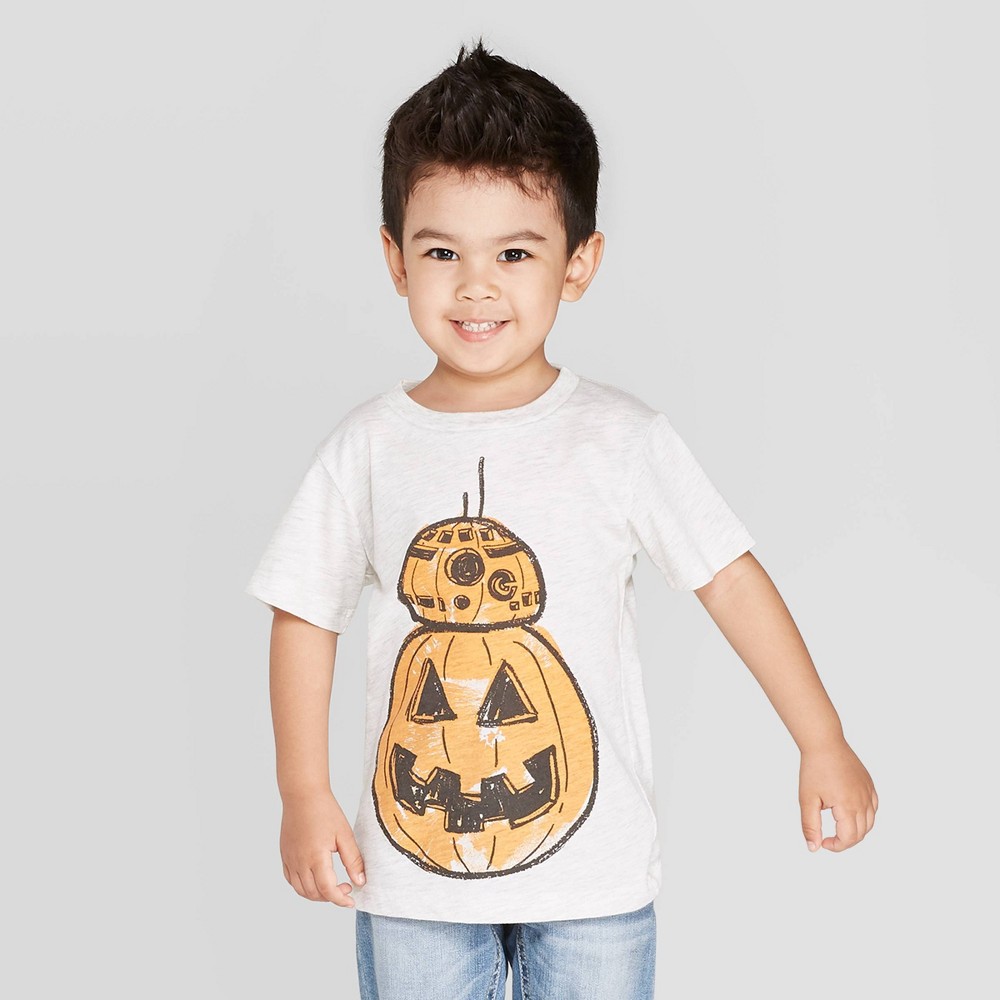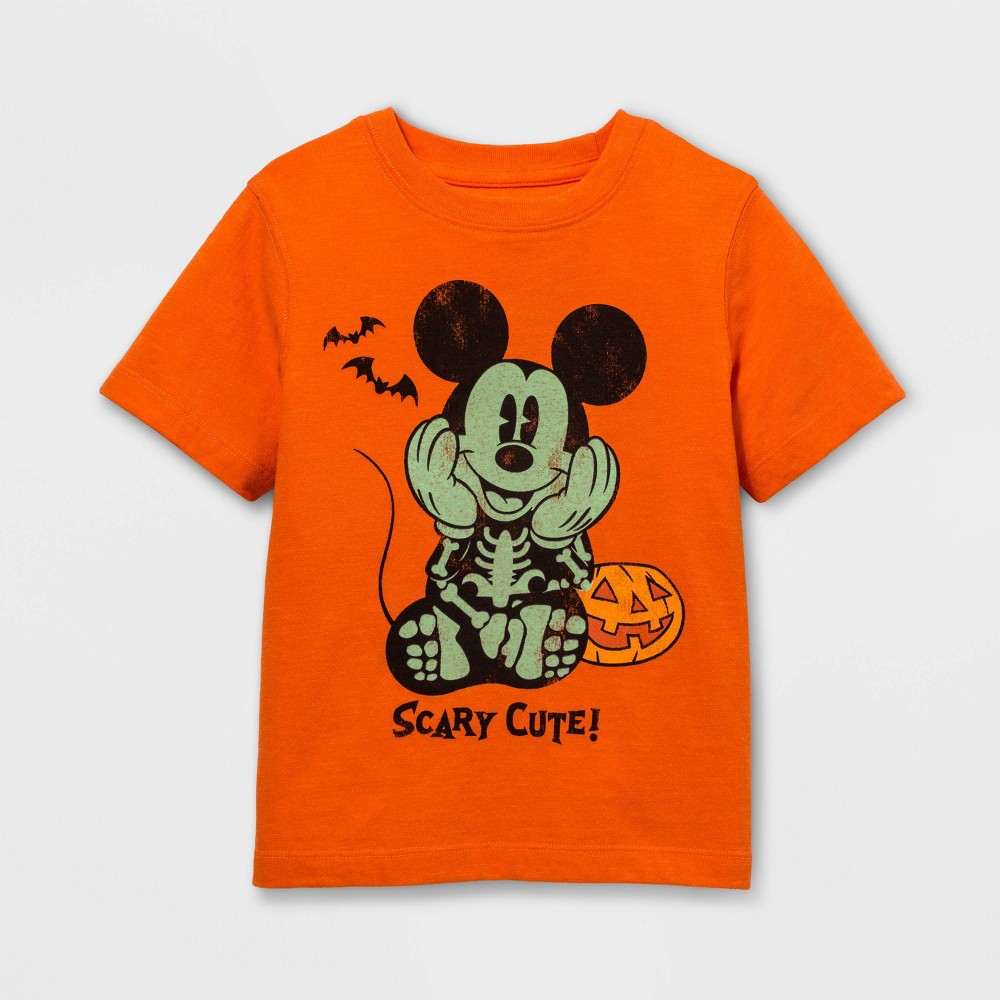 The other places I shopped at, besides Target (my fave), were CVS (like I mentioned), Michael's, and Big Lots. Michael's did not have that great of a selection of fall decor, but I did get one tin flower vase that can be used year around, and I love that. I also picked up a Halloween t-shirt for myself (that says "Broom hair, don't care"), and both of these items were 80% off!
Big Lots had an amazing fall clearance section, although I am waiting for it to be marked down even more (right now it is only 30% off). I did pick up a fall candle, though. Can't wait to go back soon for some of their beautiful fall decor when it is at least 50% off.
Let me know in the comments, do you shop after-holiday-clearance? If so, where is your favorite place to do so? I'd love to know. I'm always trying to think of new places to shop the clearance after holidays!
Also, I recently uploaded a vlog of my shopping trip to the stores I mentioned AND a haul with most of the items I mentioned above. Check out those videos below.
Thanks for reading, and take care 🙂
~Leslie W.
As always, these are some companies and products I personally LOVE and STAND BY through and through!