My Black Friday Purchases
Happy Thanksgiving, everyone! Today is Thursday, November 28th and we are enjoying a little rain where we live in California. It sure is making for a cozy holiday 🙂
We haven't done much today, and that's exactly how we wanted it to be. All of our family is either on the opposite coast or overseas, so it's just me, Eric, and Harrison today. We enjoyed a nice morning together and, once Harrison wakes from his nap, we will head to Benihana's to eat
"Thanksgiving dinner." Benihana's is a Japanese steakhouse (where they cook in front of you.) It's a tradition my brother and I started years ago when we had holidays without family around. It's kind of nice.
Right now, I am scouring the internet for all the best Black Friday 2019 deals, and man, I have found some good ones! Before Black Friday is over (technically it is tomorrow, but most stores are offering discounts online right now or tonight at 5pm), I wanted to share with you some amazing deals so you could possibly order these things! They range from gifts for my husband (shhh, don't tell him!) to gifts for my sons and also just things we need around the house.
The first thing I bought was these B-Toys Pop Snap beads. These are great for toddlers and little kids. The beads snap together so nicely and you can make just about anything with them! I feel these are a nice gift (or an activity, which is what I will use it for) for boys and girls alike. These is a great deal right now because they are normally $19.99 or more in stores but are currently $14.70! You can find them on Amazon here:
Another thing I bought Harrison, in the realm of toddler activities, was this Alex Discover Art Button Art Activity Set. The girls I used to nanny had this and it was a favorite "toy" that lead to hours of quiet play time. I found it to be quite educational in the sense that it creates spatial awareness, helps with learning colors and numbers, and taps into a child's creativity zone. You can find it below on Amazon for only $7.19 today, normally $26.50 or more!
The next thing I purchased, while not technically a Black Friday deal, is this Large Stuffed Animal Bean Bag. It is not a Black Friday deal YET, but I would hedge to bet that by tomorrow or even Monday (for Cyber Monday), this will be on sale. It is $29.97 right now, which to me is a good buy. We have needed a way to store Harrison's stuffed animals for quite some time…and with his "big boy room" in the works, I feel this bean bag will be a perfect addition and a nice way to organize and store his currently-unused stuffed animals. We got the gray-colored one. You can find it below!
Since Christmas is coming up, my Black Friday purchases just had to include Christmas presents for at least a few people! My husband was/is number one on my list. I absolutely love buying him presents. He's fun to shop for. 🙂 The first thing I got him were these Reef Sandals. He wears these CONSTANTLY and simply needs a replacement before the others from 2 years ago fall apart. They are on such a good sale right now, normally $60 and right now only $48! Keep an eye out for these being marked down even more on Monday! He always gets the brown colored ones. See below.
I also got him a new pair of "fun" socks. He wears his fun socks to work every single day – he's a hoot! I got him two pair, actually. The "Mister Rogers" socks and the "Bourbon" socks. Both were $13.99, which is a good deal compared to their normal $20 price. Some are even $6.99 today, so snag them while you can! See below.
Another thing that I bought today, and perhaps the very BEST deal I have found, is this Black & Decker Coffee Maker from Target. Right now, Target has SO many kitchen appliances for only $10 for Black Friday! This one was originally $19.99 and I got it for under $10 because of the Black Friday deal plus my Red Card savings. We use our coffee pot every single day so I knew I wanted a trusted brand like Black & Decker. Backed with the amazing return policy of Target, we couldn't go wrong with this purchase! See below.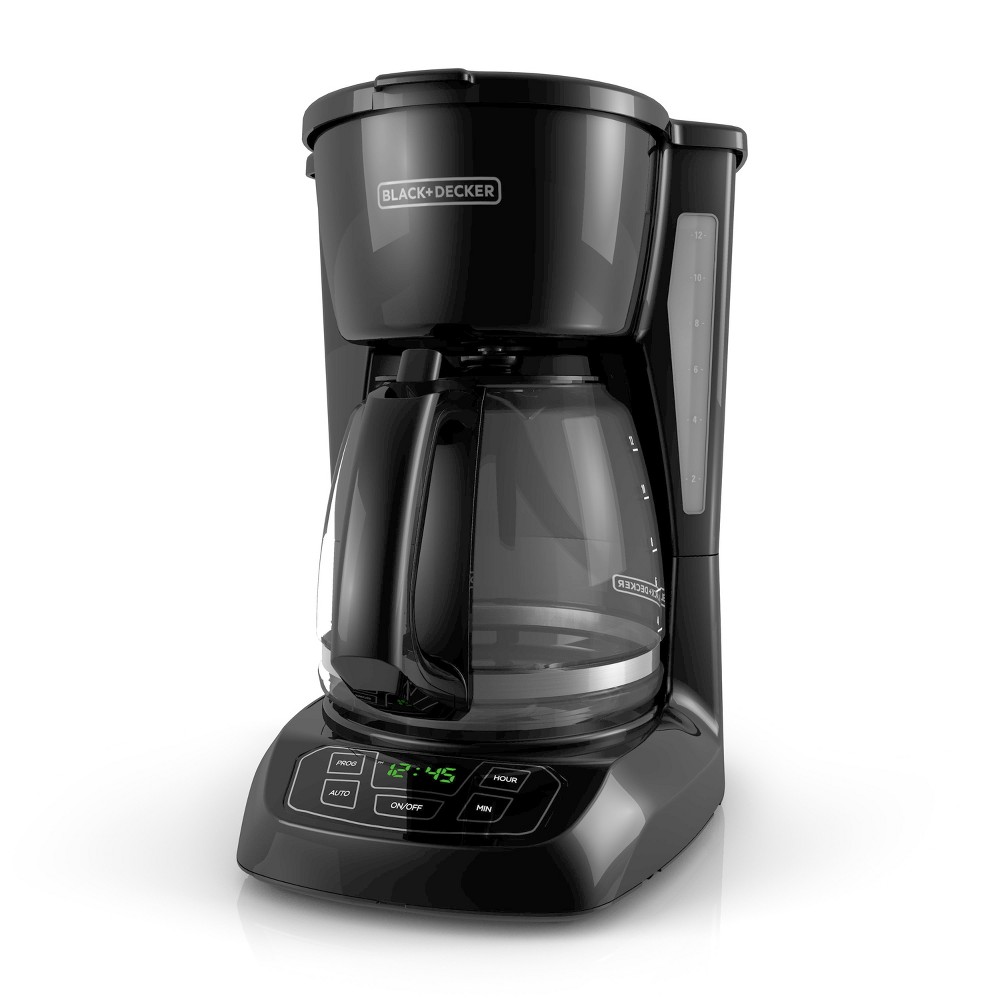 As of right now, that is all for this Black Friday's shopping. However, I will update this page whenever I make any purchase for Cyber Monday!
Please let me know below, do you go Black Friday shopping? If so, do you shop in store or online? Let me know what great deals you have found so far!
As always, thanks for reading, and take care 🙂
~Leslie W.