8 Simple Steps to Starting a Money-Making Blog
Hi friends and welcome back to the blog! Today I am going to share with you the 8 easy steps to starting a money-making blog!
So you want to start a blog – and one that makes money. That's great! I know many women who have quit their full time jobs because of the amount of money they are making from blogging!
So…how do you do it? What are the exact steps one must take to actually get a blog up and running and make money from it? Well, today I am going to go over those steps. I have made them super easy for you, too.
By the time you finish reading this blog, if following these steps thoroughly, you will have a finished, completely monetization-ready blog! So, here we go.
Also, before we get started, I want to tell you about my brand new book that just hit the stands on Amazon a few days ago. My book is called "Make That Money, Honey!" and is a book for bloggers who want to turn their blogging as a career into a sustainable profit and who want to become professionals in the industry.
My book goes through 19 chapters and includes "secret" information that most bloggers do not like to give out (I am simply different, I don't mind sharing because I feel that my success should be shared with you to encourage your success!).
In the book, I go over SEO, Facebook Groups for business, affiliate marketing, ad placement, sponsorships, and so much more. It truly is the last book you'll ever have to purchase in order to figure out how to get to the next level of blogging! You can purchase it by going here now!
Also, I want to point out a few recent posts that I think you will really like:
Now, let's get to the post!
This post may contain affiliate links, which means I receive a commission if you choose to purchase through links I provide (at no extra cost to you).
8 Simple Steps to Starting a Money-Making Blog
1.) First things first. Sign up with

WordPress

.
WordPress is one of the most popular tools for setting up a website (mainly blogs). I absolutely love WordPress. It is super easy to use and has so many thousands of themes to choose from that you really can't go wrong. Plus, WordPress is free! So, go sign up now so that you can get your blog ready to go for hosting, which is next.
2.) Self-Host through SiteGroun

d

.
If you want to make money blogging, you must make sure that you are self-hosted. Self-hosting is when you pay a webhost company such as SiteGround, or others to host your WordPress.org website on the Internet so that it can be viewed online. This means that you own your website, and allows you unlimited capabilities as to what you want to do with it (aka monetization).
SiteGround is my self-hosting company and I am so completely satisfied with them. I have never had an issue, my blog runs fast, and I never run into errors or anything of that nature. They do all the hard work when it comes to computer-type-stuff so I don't have to!
Go get set up with SiteGround today. You don't want to move onto Step 3 until you have.
If there is one thing (besides number 1 and 2, which are mandatory), that you do before you launch your blog to the world, make sure that you sign up to take a blogging course.
My favorite is the Blogging Blastoff 2.0 Course. This course goes through everything – how to set up your blog in terms of style and aesthetics, how to get sponsorships (including a list of sponsorship companies you can start with today), how to use Pinterest and your email list to drive web traffic and make money, etc. It's the end-all-be-all of the blogging course world!
In the realm of blogging courses, I should also mention Ell's Pinterest Course. While BBO 2.0 discusses Pinterest and how to make it work for your blog, Ell's Pinterest Course dives in way further and outlines step-by-step exactly how to set up your Pinterest account and make and pin pins so that you are driving the most traffic possible to your blog. Did you know that Pinterest is the #1 way to drive traffic to your blog? It sure is! About 80% of my blog traffic comes from Pinterest alone. So please, do yourself a favor and sign up for Ell's Course today!
So, go sign up for your courses now and then move to Step 4.
4.) Set Up an Email Service like MailerLit

e

.
While you may be thinking "but I don't even have subscribers yet!" don't worry – you will. And because of that, you will need an email list.
You want to set up your email service as soon as you start your blog so that you can go ahead and begin incorporating features like email landing pages, email marketing, and more into your blog posts for max monetization (this will all make sense once you take the Blogging Blastoff Course).
I use MailerLite and absolutely love them. They make it so easy to generate emails whether to one person or hundreds of people, and whether manual or automated. They really help me keep in touch and build a relationship with my readers, which is crucial for monetization.
So, head on over to MailerLite and sign up now so you can move on to Step 5.
5.) Set Up Your Social Media Platforms.
So…have you:
If you answered "yes" to all of these questions, then congrats! Your blog is ready for content!
So, you can start writing your blog posts now – or you can take it a step further and ensure you will start making money by getting your name out there. How do you do that? Easy. Make sure you are on social media.
I recommend, first and foremost, a Pinterest Business Account. Pinterest, like previously mentioned, is the number way I (and most bloggers who make money) drive traffic. Ell's Pinterest Course & the Blogging Blastoff 2.0 Course go into much more detail on this, but head over to Pinterest now to set up your Business Account and sign up for Ell's Course so you are ready when the time comes.
You also want to make sure you are on Instagram (again, using a Business Account), Facebook, Twitter, and YouTube (even if you don't plan on making videos right now).
The more places you are, the more chance of people finding you. I have driven most of my traffic with Pinterest but in second place to Pinterest is Facebook! I have a blog post that goes over how exactly to use and drive business through Facebook if you are interested.
So, go make your social media accounts now and then head to Step 6.
Even when you are brand new, you want to make sure you are keeping track of everything within your blogging and social media business. Trust me! This is important.
You have to remain organized in the blogging & social media business. Have to. It's easy to get sidetracked when working online – so easy!
That is why I developed the Social Media & Blog Organizer & Planner (SMBOP for short). This planner is everything for a blogger or someone in the social media business!
The SMBOP Planner contains pages for just about anything you can imagine for keeping your business organized, including:
monthly goals broken down by social media platform
monthly stats broken down by platform
monthly plans
weekly plans broken down by platform
a content planner for larger projects like blogs or YouTube videos
topic & date scheduler
to do list & task list
collab tracker
works in progress tracker
expense tracker
monthly recurring fees tracker
income tracker
brainstorm pages
and more!
Head over to check out multiple 5-star reviews from businesswomen who have bought & used the planner and absolutely love it (just like I know you will!)
I also have some free planners and planning pages in my FREE Resource Library (a social media planner as well as a minimalist women's planner, and multiple to-do lists). You can access these and others now just by heading here!
6b.) Use

Tailwind

to Schedule and Organize your Pinterest Pins
I also use Tailwind to schedule my Pinterest pins. This has been a lifesaver and has helped drive me tens of thousands of views on my blog (not to mention millions of views on Pinterest).
Tailwind is awesome because you can use its inner computer to determine what the best times are to pin & have it set those times up for you – all you do is determine which pins you want it to pin! It's so easy and really has been a game changer in terms of driving traffic to my Pinterest account and blog.
Update: Tailwind now works with Instagram! You can schedule your Instagram posts in advance through Tailwind & let them determine the best times to post! How awesome is that?
Now, head to Step 7.
7.) Make Your Money, Honey!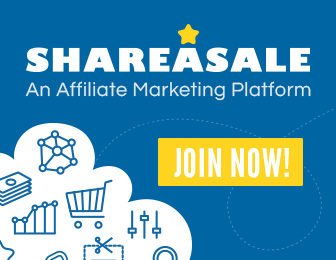 Ok – I bet you are most excited about this part! "How do I make money from all of this?" you ask! Well, I am going to tell you the short of it here. I have a whole blog post dedicated to addressing this question and going over how to actually monetize your blog in 4 easy steps.
But what's better – I now have an entire BOOK dedicated to answering this question! With 19 chapters! Check it out here.
It's not just one thing – it's a combination of things. But for starters, let's talk about doing what you can do right now to make money.
There are so many ways to get paid blogging – from reaching out to companies you love to applying via various websites to being discovered on social media to developing a product your customers truly love and need. The possibilities are endless.
The Blogging Blastoff 2.0 Course has an entire section on this (places to go to apply for sponsorships today) and to be honest, this was the most valuable part of the course for me. It really helped me make money fast with blogging.
But, I want to give you a couple sites to start with – until you take the course which lists hundreds of sites you can go to right away to start applying.
The first site is called "ShareASale" and they are a great place to start with affiliate marketing.
I also love Muse. They are wonderful for getting legitimate sponsorships. Email me at lesliew1923@gmail.com to get a special link for them.
Now onto the final step, Step 8.
8.) Resources.
There are so many resources out there about blogging and how to start a blog and the websites you should bookmark, etc.
I have made it super easy for you by making a Resource Page on the Leslie W. Business Babe's site so that you never have to go searching again!
So, make sure you bookmark this site and refer back to it frequently as I do update it a lot.
Takeaways
That's all! You have completely set up your blog and are open for business (or at least, ready whenever you are ready to launch)!
Please let me know in the comments what your blog URL is so that I can follow you & subscribe to your email list!
If you want more blogging and social media business resources, check out my posts on:
Thanks for reading, friends, and as always – take care.
Resources to Start and/or Maintain Your Blogging & Social Media Business: